How to purchase a package
Now everything is easier than ever!
So how can you use your package in the store?
Please note! Online purchases are only with your user account.
New customer? Register for an account! Existing customer? Log in
You can purchase a package of elements on the Packages page.
Following your purchase, you will receive an email with your personal credit code.
To use your credit, you will be asked to click on the button to load credit into your account.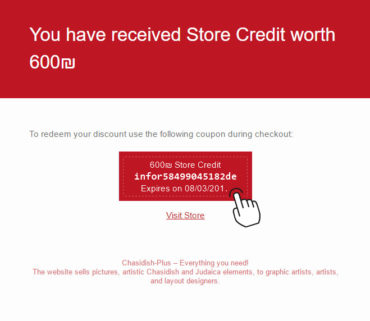 Immediately afterwards, you will automatically be transferred to the website, with the notification: "The credit code was entered successfully".
That's it! From here on, it's simple!
Add the products you wish to purchase as part of your package, to the basket.
With every purchase, your credit will be loaded with the sum you paid, and you just need to download and enjoy your purchase.
---
What is in my personal area?
Fast and easy access!
In your personal area, you can view your remaining credit, and your download links.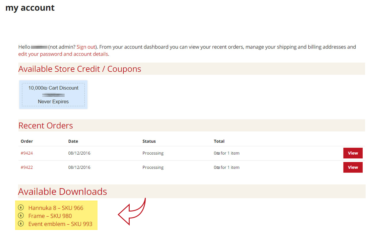 In addition, you can enter your personal details when editing your "address for charging", so that you won't have to re-enter it when making each purchase.

---